Session on Educational System in Pakistan for WDLCA Members of Punjab, Sindh and KP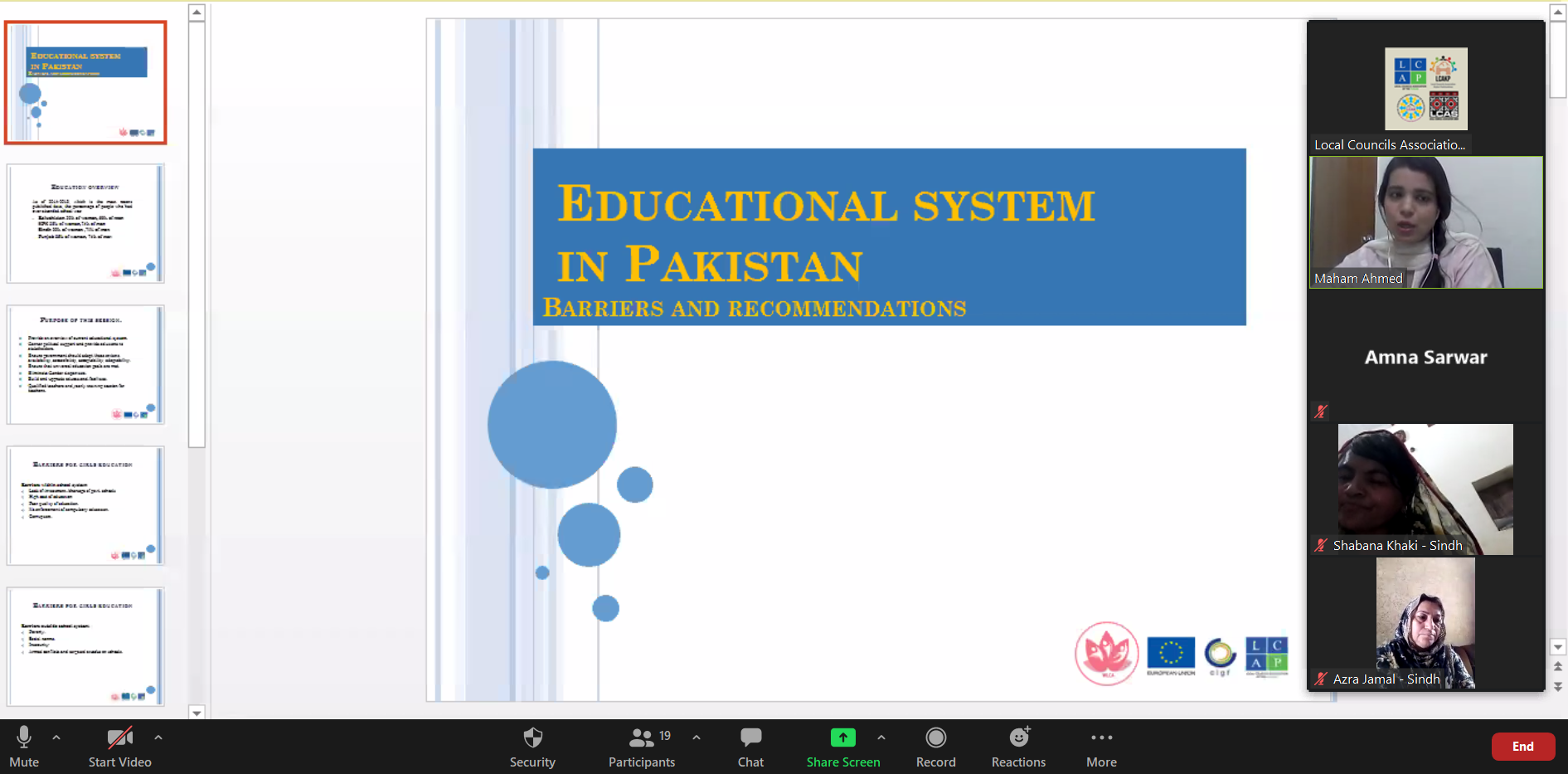 On 19th of August, LCAP conducted a session to discuss Educational Barriers and Recommendations to Educational Authorities with our women councilors from Sindh, Punjab and Khyber Pakhtunkhwa. The purpose of this session was to provide an overview of the current education system, provide solutions to councilors for key gaps and issues in the educational system, ensure that goals of universal education are met, eliminate gender disparities, and ensure that teachers are qualified.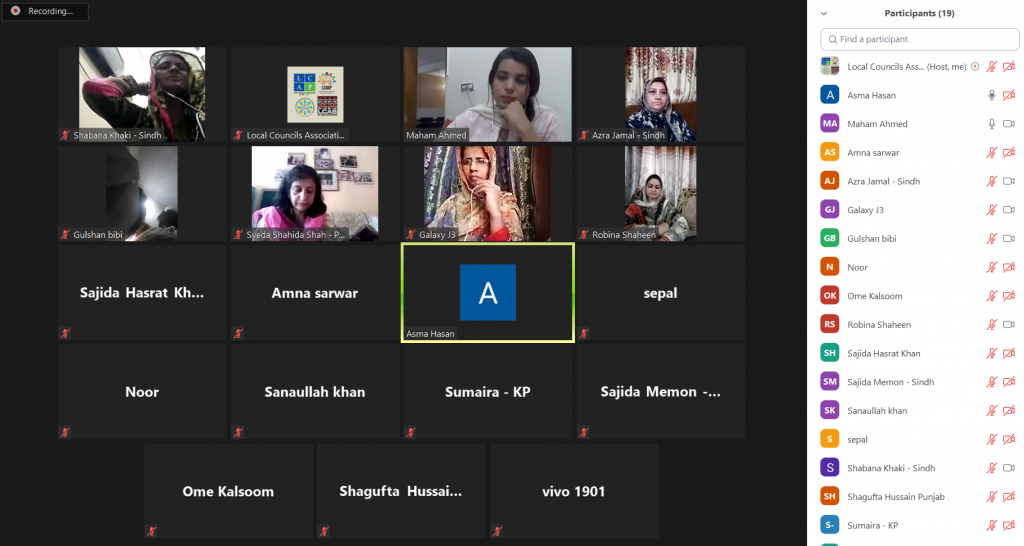 Ms. Maham Ahmed (Women Development and Minority Inclusion Officer) primarily delivered detailed knowledge about the issue. The detailed document (Activity Report) of the session is pasted below for utilization.