LEAD for SDGs participated in Pakistan's First-Ever National Dialogues on SDGs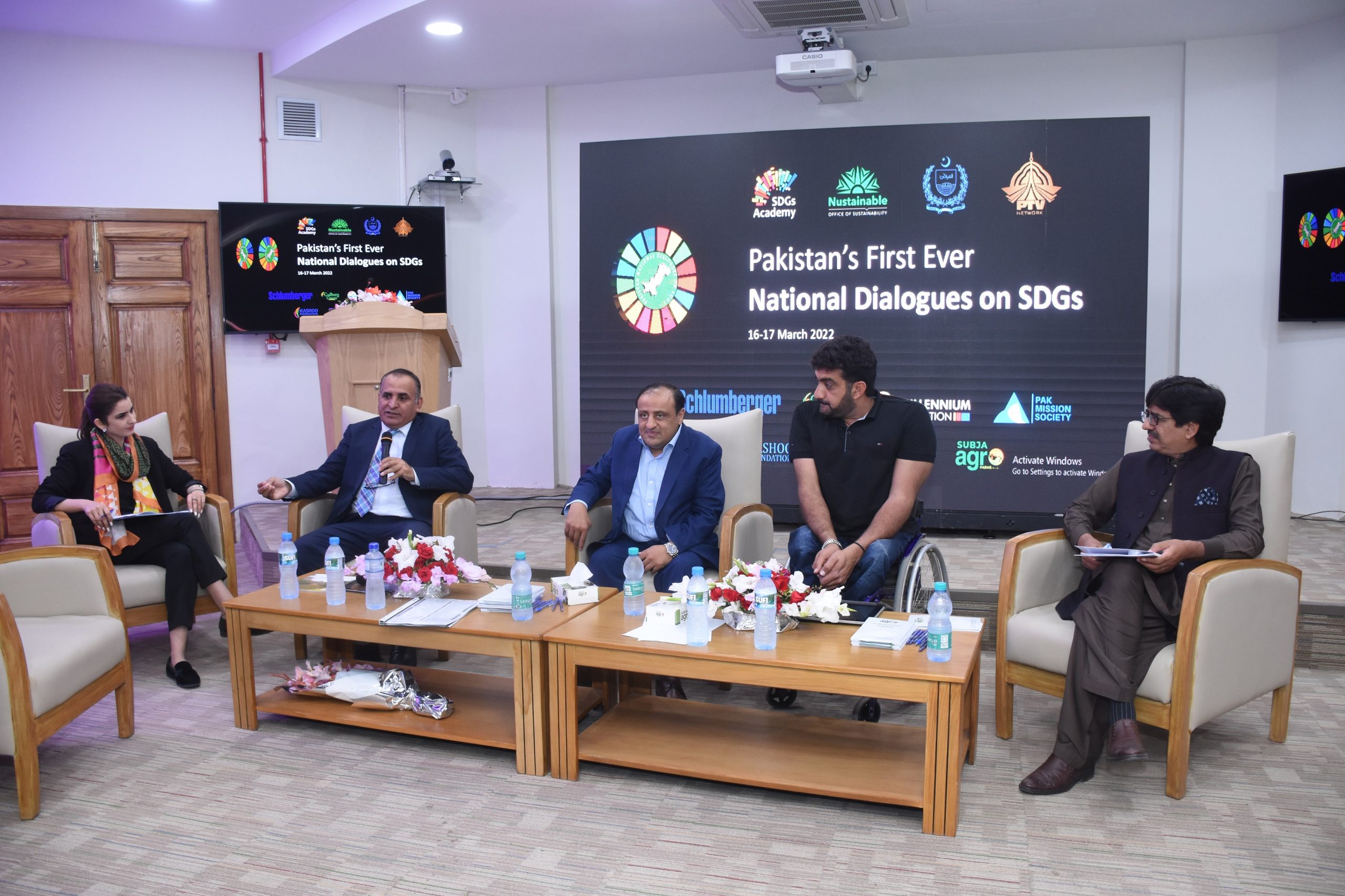 Thursday, 17th March 2022 (Islamabad) The LEAD for SDGs localisation in Pakistan leadership participated in the diverse thematic dialogue on sustainable development Agenda driven by a desire to mobilise national efforts to effectively brought SDGs to life in every sector of Pakistan. 
Mr Anwar Hussain, Team Leader, LEAD for SDGs Localisation in Pakistan Programme participated to present project achievements and localisation of SDGs for improving human security. The Panel discussed the issues and concerns of socially excluded groups, the panellists pitched ideas and solutions to develop numerous businesses, industries and educational institutions for SDGs.