LEAD for SDGs and Local Councils Association of Balochistan Collaborate to Accelerate Sustainable Development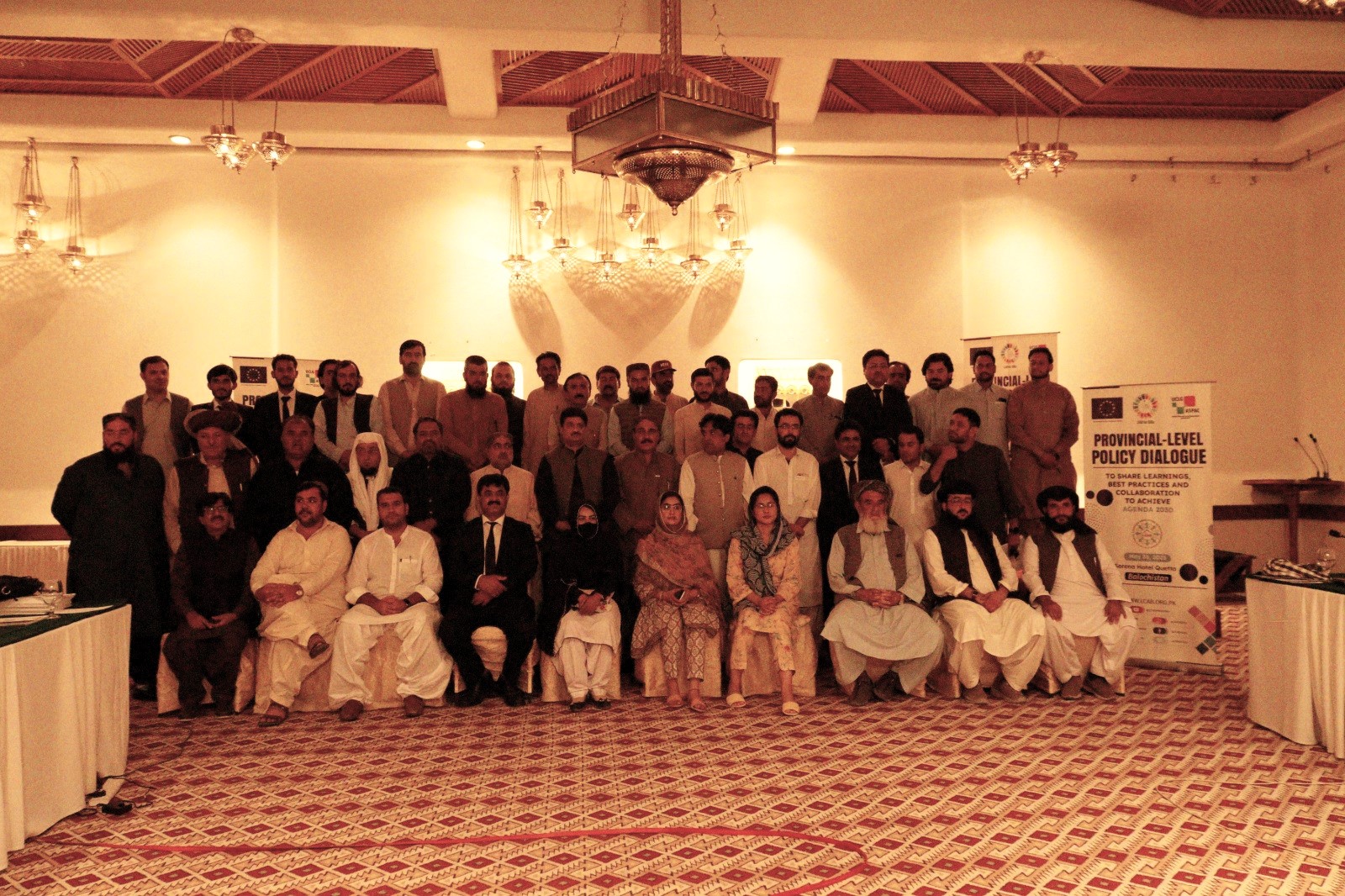 Quetta, Balochistan – May 31, 2023 – LEAD for SDGs, in partnership with the Local Councils Association (LCA) of Balochistan, organized a Provincial-level Policy Dialogue aimed at sharing insights, best practices, and fostering cooperation to achieve the transformative goals of Agenda 2030.
The event, held in Quetta, brought together esteemed participants, including Local Government Members from across Balochistan and members of the Provincial Alliance on SDGs Balochistan. Ms. Zaib Un Nisa, AB & CB Manager, delivered a comprehensive orientation on the SDGs and highlighted the critical links between the SDGs and the responsibilities of Local Government Representatives.
Mr. Farooq Tareen, Deputy Director of the Finance Department in BLGB, shed light on local governments' financial mechanisms, including the Provincial Finance Commission, taxation, local-level reproduction, and resource mobilization. His expertise and insights contributed to a deeper understanding of financial management strategies at the local level.
A legal expert, Mr. Rahib Buledi, delved into the intricacies of financial decentralization and the complexities outlined in the Balochistan Local Government Act 2010. His presentation offered valuable perspectives on legal frameworks and paved the way for informed policy discussions.
Mr. Anwar Hussain, Team Leader of LEAD for SDGs, explained the structure of Local Governments in Balochistan, addressing the complications and opportunities to enhance the local-level system and promote citizen participation. His presentation sparked discussions on refining governance structures and strengthening community engagement.
Mr. Sajjad Imran, an International Development Consultant, provided participants with an orientation on the SDGs, sharing valuable learnings, experiences, and approaches for localizing the SDGs through the LEAD for SDGs initiative in Balochistan. His insights emphasized the significance of local-level engagement and effective implementation strategies.
Mr. Zahoor Taran, UNDP Representative, presented SDGs frameworks and provincial and local-level strategies to mainstream the SDGs. His presentation highlighted the importance of aligning local policies and actions with the global sustainability agenda.
In the end, an interactive activity was conducted to extract policy gap analysis through open discussions and participant feedback. This collaborative approach facilitated the identification of areas where policy interventions and improvements are needed to accelerate progress towards the SDGs in Balochistan.
The Provincial-level Policy Dialogue witnessed the active participation of government officials, legal experts, development practitioners, and local representatives, all united in their commitment to driving sustainable development in Balochistan. Their valuable contributions and insights paved the way for enhanced cooperation and collaboration.
This dialogue marks a significant milestone in the collective efforts to realize the SDGs in Balochistan, as stakeholders work together to transform their vision into tangible actions. The collaboration between LEAD for SDGs and the Local Councils Association of Balochistan sets a strong foundation for achieving sustainable and inclusive development in the province.