District SDGs Committee for Kech | SDGs Mainstreamed Innovative Actions for Pilot Districts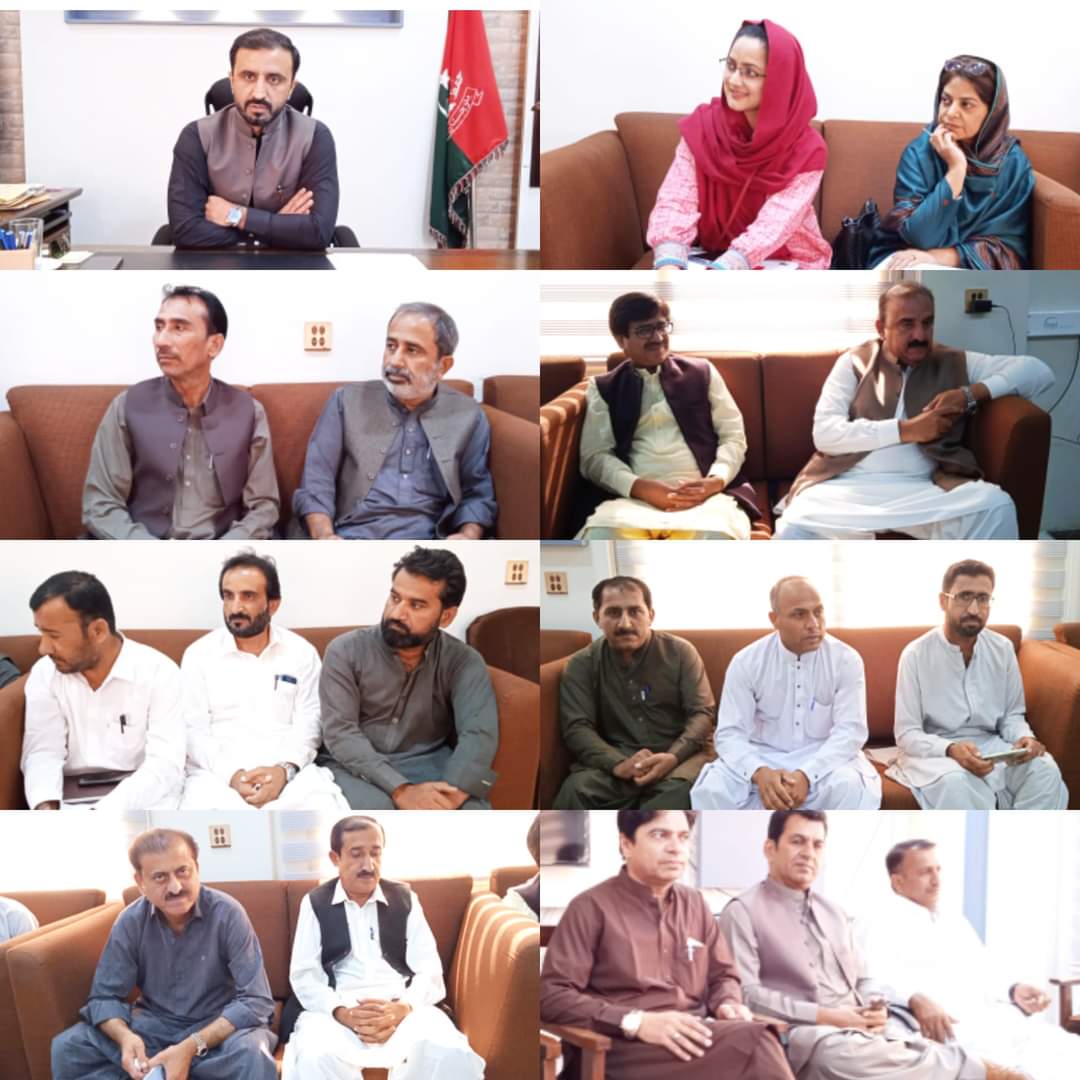 22 November 2022 (Kech) LEAD for SDGs Localisation in Pakistan Programme arranged a consultative roundtable meeting with the Deputy Commissioner of Kech Hon. Major (Retd) Bashir Ahmed and District Government Officers from all departments of Kech.
The Deputy Commissioner's Office formed the District SDGs Committee for Kech concerning the notification of the Planning and Development Department, Government of Balochistan for the constitution of District SDGs Committees in every district of Balochistan.
The participants of the meeting were coached on Agenda 2030 and the Localisation of SDGs. The notified committee discussed the implementation and localisation of SDGs in Kech.
It was conferred that Pilot innovative actions are one of the salient areas of the LEAD for SDGs Project alongside advocacy, lobbying, capacity building and knowledge sharing. The LEAD for SDGs is willing to deliver through SDGs mainstreamed actions in pilot districts. The role of the District SDGs Committee and other stakeholders linking to pilot innovative actions has been devised. These actions shall be developed to generate local resources through public-private partnerships.
The role of the District SDGs Committee as per devised terms of references is deliberated to raise awareness about SDGs and create district ownership of SDGs. It was suggested that the LEAD for SDGs Project will support the implementation of SDGs through development plans of the districts in line with SDGs. Hon. DC came forward to acquire technical support under the LEAD for SDGs Project in the development of long-term and short-term development plans for District Kech.
District SDG Committee can convene quarterly meetings. If required, the meeting may be convened earlier. Balochistan SDGs Support Unit, P&D department will provide advocacy material and knowledge support to the DSDGC. Hon. Deputy Commissioner, Kech appointed an Additional Deputy Commissioner as District SDGs Focal Person to facilitate the Project activities and communications.
The meeting was conducted by LCA Balochistan with the collaboration of the Association for development of Local Governance under the LEAD for SDGs Localisation Programme co-financed by the United Cities and Local Governments Asia Pacific and the European Union.
The attendees were from the LEAD Team Mr. Anwar Hussain, Team Leader, LEAD for SDGs Programme, Ms. Sabeena Gul, Coordinator South-Southwest Sub Region, UCLG ASPAC and Ms. Zaib Un Nisa, Advocacy and Capacity Building Coordinator and all the Districts Officers representing government departments across Kech. The meeting was helmed by Major (retd) Bashir Ahmed, DC Kech.