Developing ADLG Advocacy Plan | MOU signing between UCLG and ADLG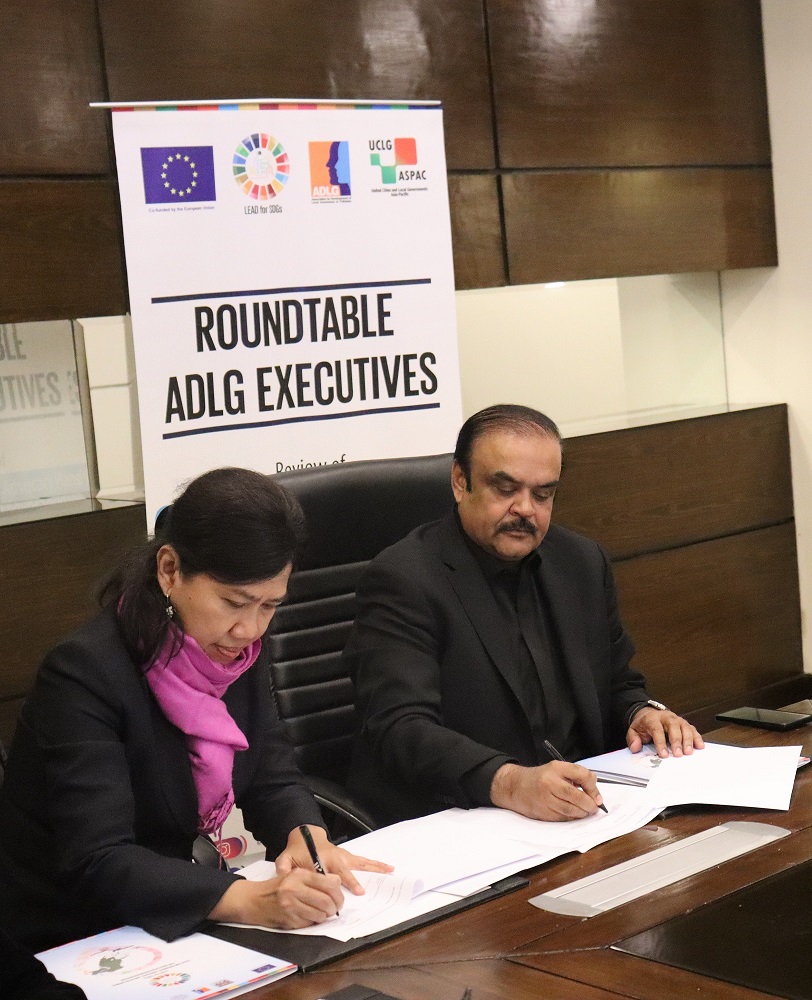 LEAD for SDGs, ADLG has organized a roundtable meeting for ADLG Executive Committee to discuss National and Provincial Advocacy plans and devise the next three-month activity plan accordingly
Moreover, the discussion revolved around the current situation of Local Governments across Pakistan.
The executive committee and participants were briefed about the draft of the constitutional amendment, which was developed on the recommendations of different stakeholders and mainstream political party leaders during the lobbying and advocacy meetings conducted by LEAD for SDGs.
Dr Bernadia Irawati Tjandradevi, Secretary General, UCLG-ASPAC, and Mr Mian Rajan Sultan Pirzada, signed an MoU between ADLG and UCLG-ASPAC for active collaboration to foster sustainable local governance, sharing lessons learned and cooperation to boost local democracy.
The floor provided input on the draft amendments and suggested accelerating the process of advocacy and lobbying to convince mainstream political parties to adaptation of provisions of sustainable local governments in their manifesto, initiate campaigns, and make slogans for these amendments
The economy of Pakistan was discussed, Mr Mian Rajan Sultan while discussing the significance of Local Government quoted:
"Live locally and think globally"

Pirzada
They further suggested filing a petition for sustainable local governments in the light of previous decisions of all superior courts on LGs and also suggested holding lobbying & advocacy meeting with the election commission of Pakistan.