ADLG and Ministry of Energy in Partnership | Launched Technical Advisory Plan of Renewable Energy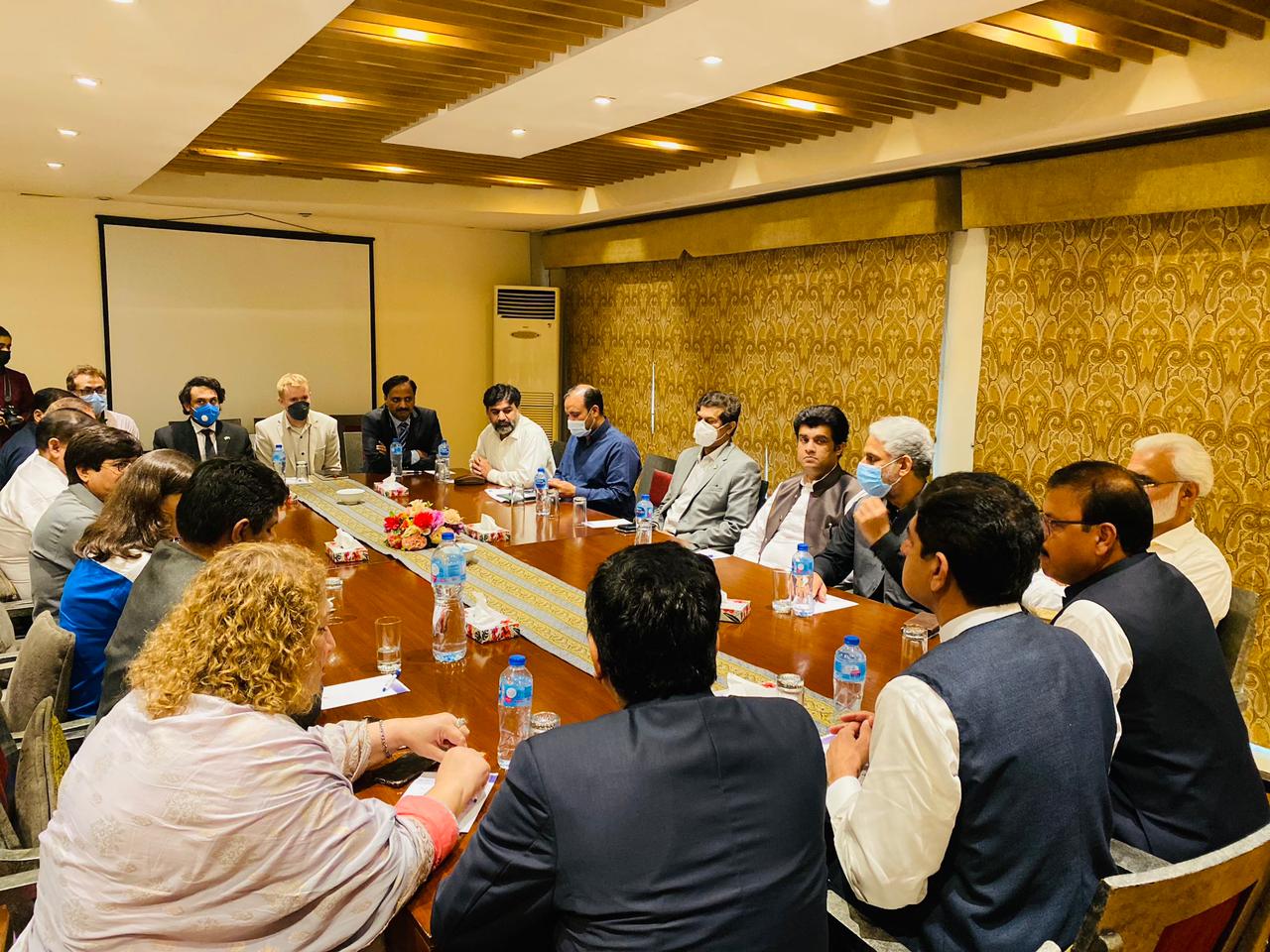 Provincial Minister for Energy, Dr. Akhtar Malik, and Chairman, Local Councils Association of the Punjab, Mr. Zahid Iqbal Chaudhry in collaboration with the German Development Organisation (GIZ), and the Association for Development of Local Governance (ADLG), officially launched a comprehensive Technical Advisory Plan of Renewable Energy for Punjab's municipal service providers.
Mr Stephen, Team Leader, Parent Project for Renewable Energy, GIZ, Mr Adnan Mudassir, Managing Director, Punjab Energy Efficiency and Conservation Agency, PEECA, Mr Anwar Hussain, Chief Executive Officer, ADLG, Mr Sheikh Imtiaz Ahmed, Vice-Chairman, Lahore Development Authority, Mr Sadia Sohail, Member Provincial Assembly, Mr Jam Tahir Hussain, Member Special Municipal Committee, Vehari, Project Director Salman Abid, Asher Waheed Consultant GIZ, Shah Muhammad Aniq Ali Khan Technical Advisor GIZ, Mian Qamar Al-Zaman, Matool Hussain and other senior officials of Lahore Development Authority and WASA, Lahore were present.
Dr Akhtar Malik said that in line with the vision of Prime Minister of Pakistan Imran Khan and Chief Minister of Punjab Sardar Usman Buzdar, schools, colleges, universities, primary health centres, and government institutions across Punjab should be provided energy. Practical steps are being taken to shift to alternative sources which will reduce the cost of power generation as well as boost the country's economy and increase investment and employment opportunities.
He lauded the GIZ and ADLG project partnership and said, I would ensure the necessary consultation, cooperation, and guidance from all concerned for the project.
Speaking on the occasion, Mr. Zahid Iqbal Chaudhry, said that this project of GIZ and ADLG would be a prelude to revolutionary changes in the energy sector in Punjab.
Mr Stephen said that the GIZ is working for the betterment of various walks of life in Pakistan and the Energy sector is one of the key areas to focus on.